pest control services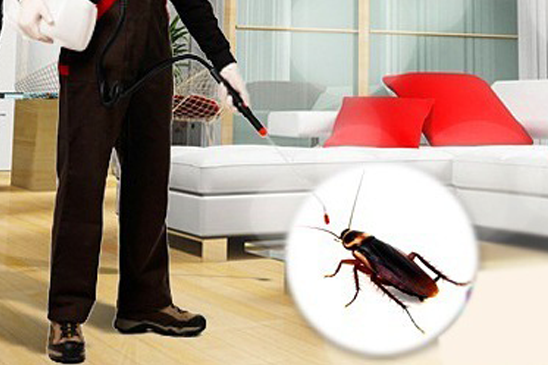 Our pest control services abide fully with municipalities' rules and regulations.
Our pest control services include:
Spray treatment for crawling and flying insects, such as honeybee, houseflies, mosquitoes, bed bugs, centipedes, silverfish, ants and others.
Gel treatment for cockroaches
Rodent control treatment for kitchen areas and drainage systems
Termite control for the pre & post construction of your factory or manufacturing unit.
Fumigation of your offshore vessels, boats, and closed containers
Our pest control services also include:
Free survey by our professional staff
Detailed report and recommendations after inspection
Fast and effective action by our trained pest control operators
Professional advice on precautionary measures and post treatment
Continuous monitoring of conditions
Our Pest Control Services are currently being leveraged by :
Hotels
Residences
Government and public offices
Real estate properties
Shopping malls
Labour accommodations
Restaurants and cafeterias
Supermarkets and hypermarkets
Stand-alone retail shops
Warehouses
Barges
Supply boats
Offshore vessels
Yard areas
Schools
Hospitals
Pest Control Treatments and Inspections
Representatives will complete the relevant risk assessments and decide as to which pesticide/preparation is most suitable to treat the specified pests. The relevant preparation will then be applied accordingly.
Our representatives will inspect the contracted premises and their surroundings looking for relevant pests and signs of their activity.
Government has approved all Pesticides used by our company, for safety, effectiveness and humaneness in use.
All pesticides listed on our schedule have been assessed for safety and suitability in accordance with the Control of
Substances Hazardous to Health Regulations.
All pesticides must be used in accordance with their specific label instructions.
All pesticides are to be used without risk to health, safety and welfare of our staff, our client and their staff, other people and without risk to farm and other domestic animals.
All of our representatives are provided with full personal protective clothing and necessary equipment, and the personal protective equipment at work regulations. The equipment used to apply pesticides has also been similarly assessed.
In certain situations it may be necessary to exclude all personal from treatment areas by means of hazard warning notices and bunting tape. The relevant dates and times will be indicated on the warning posters.
Where appropriate, inspections and treatments will be made after assessing any pertinent weather or other environmental factors.